---

3003 Stucco Embossed Aluminum Coil Sheet Foil

Aluminium Alloy 3003 is a medium strength alloy with very good resistance to atmospheric corrosion and very good weldability as well as good cold formability. It has better mechanical properties, especially at elevated temperatures than the 1000 series alloys. All other characteristics viz appearance and applications are similar to AA 1100 stucco sheets. A stucco embossed finish is achieved by processing the natural mill finish material through embossing rollers. This provides a surface, which diffuses light reducing reflectivity and glare. It is used for applications on decorative effects, or to reduce surface reflectivity. As Aluminium is both a stable and durable material, 3003 Aluminum Stucco Embossed coil Sheet could provides excellent service as a roofing or cladding without the need of any protective coating.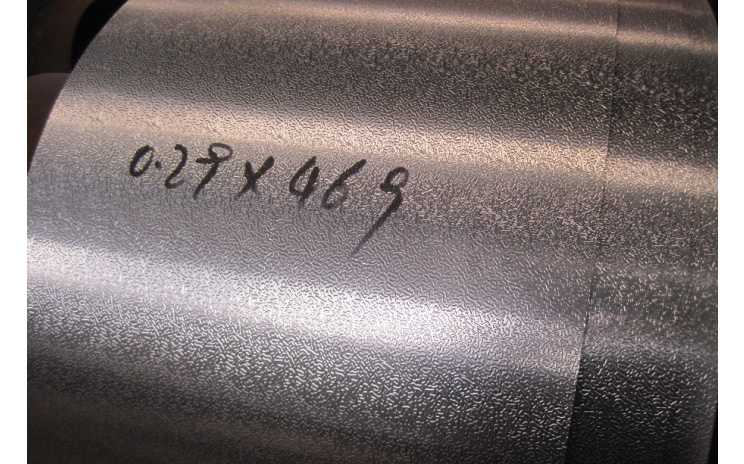 Specification of 3003 Alumnum Stucco Embossed Coil Sheet Foil

| | |
| --- | --- |
| Width | 1000 mm-1300 mm |
| Thickness | 0.09mm- 2 mm. |
| Inner Diameter | 505mm paper core |
| Outer Diameter | According to coil weight and finish |
| Finish | Stucco |
| Available alloy | 3003 |
Applications of Aluminium Stucco Sheet Coil Foil Alloy 3003
Embossed Aluminium sheet are widely used in refrigerator, solar heat reflectors, decorative aluminum products, lamps, bags, disinfection box, air conditioning, ventilation ducts, indoor & outdoor decoration, machinery and equipment housing and other industries. Embossed finish can enhance the thickness and strength of aluminum.
---