1100 embossed aluminium sheet coil stock
Guide :
Embossed aluminium sheet can also be used as aluminium embossing board . It belongs to aluminium products with various patterns formed on the surface by calendering on the basis of aluminium sheet. It is widely used, mainly in packaging, co
Embossed aluminium sheet can also be used as aluminium embossing board. It belongs to aluminium products with various patterns formed on the surface by calendering on the basis of aluminium sheet. It is widely used, mainly in packaging, construction, curtain wall and so on.
1100 aluminium alloy is pure industrial aluminium with 99.0% aluminium content. It can't be strengthened by heat treatment. It has low strength but good ductility. Formability, weldability and corrosion resistance; after anodic oxidation, the corrosion resistance can be further improved and the beautiful surface can be obtained.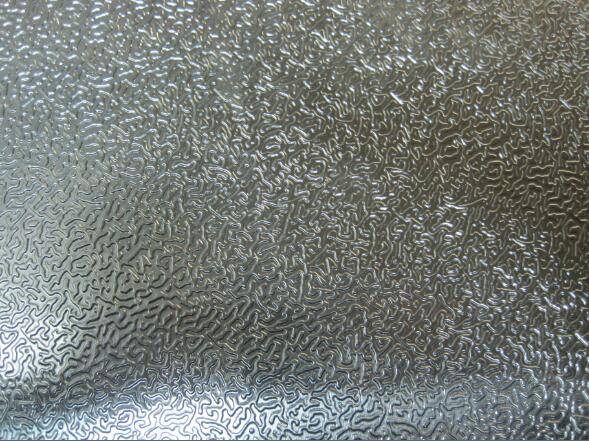 Mechanical properties of
1100 embossed aluminium coil:
Tensile strength b(MPa): > 95
CONDITIONAL YIELD STRENGTH_0.2 (MPa): > 50  
Elongation 50 mm: > 9  
1100 embossed aluminium sheet coil
Application :  
The use of
embossed aluminium sheet
is appropriate and extensive, and its primary application can be in the following major areas: lighting, solar reflector, building appearance, interior decoration, furniture, cabinet, elevator, sign, nameplate, car interior decoration, interior decoration, household appliances, aerospace and military aspects, such as the current large aircraft production, mechanical parts processing, etc. Mold making, chemical/thermal insulation pipeline coating and other professions, trust in the future development of science and technology, the use of embossed aluminium sheet will become increasingly widespread.