Anodized Aluminum Stucco Embossed Sheet for Refrigerator
Guide :
In our commonly used refrigerators, the inner lining of the freezer adopts Anodized Stucco Embossed Aluminum Refrigerator Liner panel , use the alloy is 1060 3003 anodized embossed aluminum plate, the aluminum plate forms an aluminum oxide f
In our commonly used refrigerators, the inner lining of the freezer adopts Anodized Stucco Embossed Aluminum Refrigerator Liner panel, use the alloy is 1060 3003 anodized embossed aluminum plate, the aluminum plate forms an aluminum oxide film through the anodized surface, which improves the surface hardness and surface resistance of the parts. Abrasiveness and enhanced corrosion resistance. , Convenient and practical, waterproof, rub-resistant, wear-resistant, wear-resistant, anti-fouling, convenient, corrosion-resistant, reduce labor intensity and improve efficiency.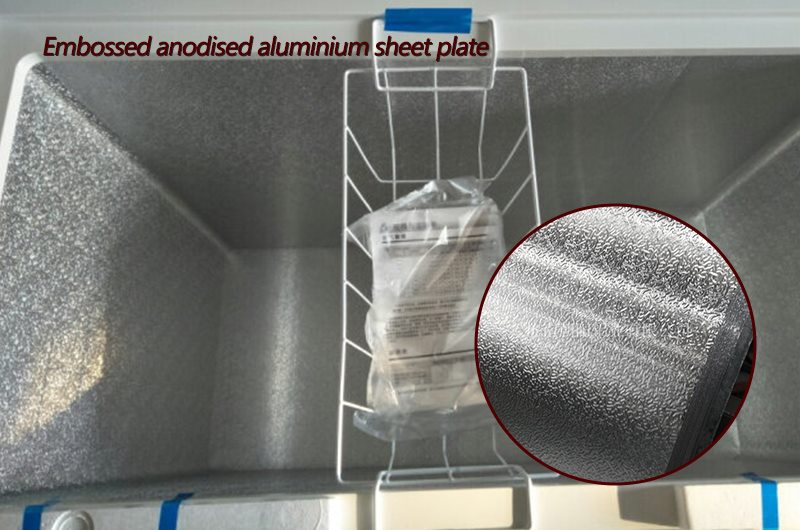 SIGNI aluminium produces Anodized Stucco Embossed Aluminum Refrigerator Liner panel:
Material Alloy: 1060 3003 5052
Surface; Anodizing, Color Coating, Brushing, Embossing
Status: O, H12, H14, H16, H18, H22, H24, H26, H32
Thickness: 0.2 ~ 3.0mm
Width: 500 ~ 1500mm
Length: 100
 
In the era of beauty economy, refined products are often considered more valuable, and consumers are more willing to pay for them, even if they are more expensive.
The so-called texture is obtained through the appearance and touch of the surface. This feeling, the surface treatment is a very critical factor. Anodized Aluminum Stucco Embossed Sheet for Refrigerator, through the adsorption capacity of a large number of micropores in the thin oxide film, can also color the surface of the parts into various beautiful and bright colors, enrich the color performance of the parts, and increase the aesthetics of the product. 0mm 2000mm 3000mm or coil, etc.