stucco embossed aluminum siding
Guide :
stucco embossed aluminum siding is usually used in refrigerators, air conditioners and refrigeration equipment, and is insulated with pipes. The product has good thermal conductivity and has patterns due to its special heat dissipation char
stucco embossed aluminum siding is usually used in refrigerators, air conditioners and refrigeration equipment, and is insulated with pipes. The product has good thermal conductivity and has patterns due to its special heat dissipation characteristics. At present, 3003 series antirust aluminum coil is widely used in refrigeration industry, and is widely used in pipeline insulation and packaging 1000 series. In the decoration industry, color coated stucco embossed aluminum siding and anodized stucco embossed aluminum siding are well used.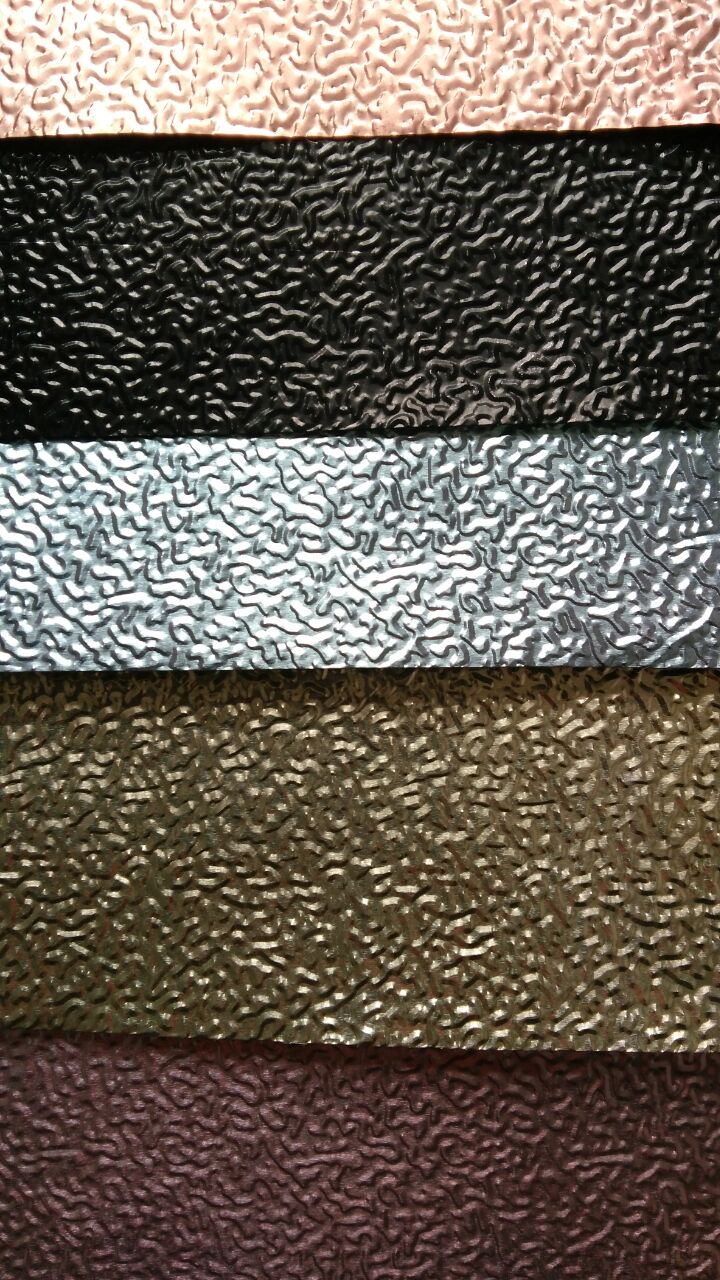 Stucco embossed aluminum siding
Alloy:1060 3003 3105 3004 5052
Temper:O H14 H24 H18
Coating: PVDF, PE, anodizing, etc
Thickness:0.2mm~1.0mm
Size:0.5mm*coil 1200mm
Embossed:Orange peel, diamond, dot.
 
 
Stucco embedded aluminum siding is widely used in refrigerators, wine cabinets, solar panels, decorative aluminum products, lamps, light boxes, disinfectants, kitchen cabinets, central air conditioning and other fields,please contact Henan Signi Aluminum Co., Ltd for inquire this product.