Embossed aluminum foil sheets for hairdressing
Guide :
Embossed aluminum foil sheets for hairdressing is a device used to wrap and fix hair when dyeing or perming, and specifically relates to a metal foil for hairdressing. Embossed aluminum foil sheets for hairdressing are used to wrap the hair
Embossed aluminum foil sheets for hairdressing is a device used to wrap and fix hair when dyeing or perming, and specifically relates to a metal foil for hairdressing.
 
Embossed aluminum foil sheets for hairdressing are used to wrap the hair during various perm and dyeing. It has a thermal insulation effect, which can shorten the time of hair treatment and avoid the pollution of hairdressing chemicals. Hairdressers can also use special aluminum foil for hairdressing. The technique or process of the treatment gives the treated hair a free and dynamic effect.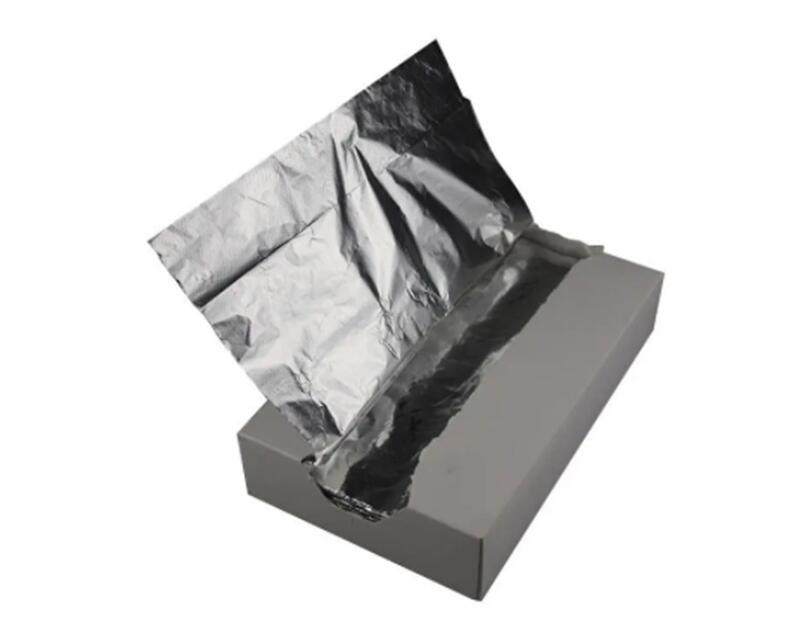 Embossed aluminum foil sheets for hairdressing
thickness: 11mic, 12mic, 13mic, 15mic, 16mic, 18mic, 20mic, etc.
Width: 100mm, 120mm, 127mm, 150mm, 180mm, etc.
Length: 25m 50m, 80m, 100m, 120m, 180m, 250m, etc.
Color: silver, golden, red, green, blue, pink, purple etc. could printed your brand name on the foil.
ID: 23mm, 32mm, 55mm, 75mm, etc.
package: in colorful box, carton.
 
The use of embossed aluminum foil sheets for hairdressing perming and dyeing hair is called "tin foil perm" in the hairdressing industry. In the process of operation, the hairdresser picks up a little hair every time, touches the potion, and wraps it with aluminum foil. According to the different styles and types of hairdressing, the hairs are wrapped one by one until they reach the desired shape, and then enter the drying process. After ironing or other steps, the hair after ironing with tin foil is in the form of strands, and the hair is curled freely, free and not messy.