Anodized Embossed Aluminum Coil Manufacturer
Guide :
Anodized Embossed Aluminum Coil Manufacturer Anodized embossed aluminium coil is a kind of aluminium product which forms various patterns on the surface after cutting into aluminium sheet on the basis of smooth aluminium coil. It is widely u
Anodized Embossed Aluminum Coil Manufacturer

Anodized embossed aluminium coil is a kind of aluminium product which forms various patterns on the surface after cutting into aluminium sheet on the basis of smooth aluminium coil. It is widely used in packaging, building, curtain wall and other fields. It is also used in the inner walls of various household appliances such as refrigerators and refrigerators.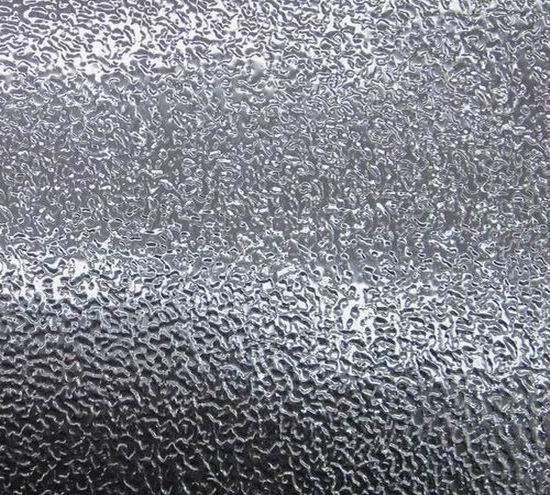 The production process of
anodized embossed aluminium coil
includes the following steps:
(1) Rewinding the smooth aluminium coil through the unwinding machine. The aluminium material passes through a pair of convex and concave embossing rolls. The convex and concave patterns of one of the convex and concave embossing rolls mesh with the convex and concave patterns of the other convex and concave embossing rolls.
(2) After embossing, the aluminium material is transferred to the oxidation tank through the transfer positioning roll for anodic oxidation. The length of the oxidation tank is 35-48 meters, the oxidation time is 7-16 minutes, and the temperature of the oxidation solution is 20-35 degrees Celsius.
(3) The oxidized aluminium material is cleaned by spraying cleaning liquid on both sides of the aluminium material through the upper and lower sprinkler heads.
(4) After cleaning, the aluminium material enters the oven to bake, the upper oven temperature is controlled at 90-100 C, the lower oven temperature is controlled at 100-110 C, and the baking time is 30-40 seconds.
(5) Through the conveyor roll into the longitudinal slitter for longitudinal slitting;
(6) The aluminium material after longitudinal slitting is leveled by conveyor roll into the flattening machine, and then transferred into the cross-cutting machine by conveyor roll. The cross-cutting machine cuts the aluminium sheet according to the requirement of the length of the aluminium sheet, that is to say, the embossed aluminium sheet is obtained.