embossing aluminum metal panel
Guide :
As we all know, embossing aluminum metal panel is widely used in furniture, and it is also widely used in refrigerators, air conditioners, carriages, platforms and other fields. It can be seen that its applications are very extensive and hav
As we all know, embossing aluminum metal panel is widely used in furniture, and it is also widely used in refrigerators, air conditioners, carriages, platforms and other fields. It can be seen that its applications are very extensive and have many uses. However, many people are not very clear about why it is widely used.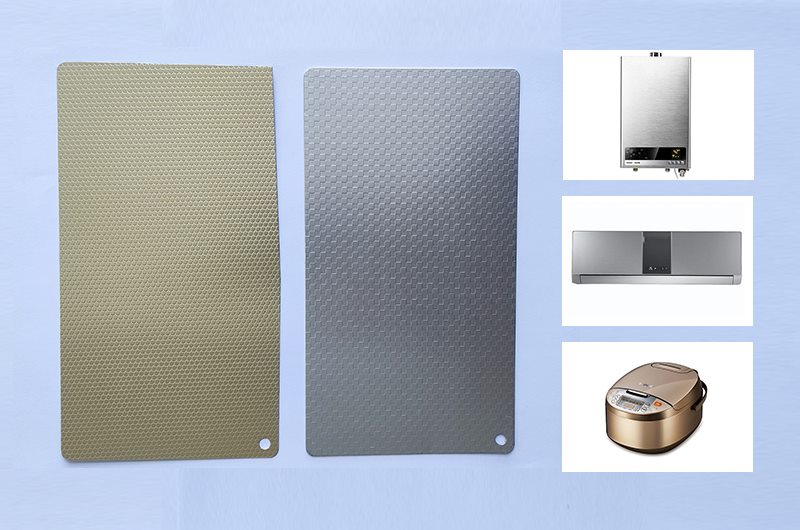 Embossing aluminum metal panel Hammer pattern, orange peel, diamond and other patterns can be customized.
Alloy grade: 1060 3003 3105 5052
Status: O, H12, H14, H16, H18, H22, H24, H26, H32
Thickness: 0.2 ~ 3.0mm
Width: 500 ~ 1500mm
 
The reason why Embossing aluminum metal panel can be widely used, by understanding its specific use, we can know that its various applications will have certain requirements in terms of decorative performance, mainly used in areas with decorative requirements such as shells, from this point It is not difficult to see that the realization of its wide application is directly related to its beautiful appearance.
The realization of the wide application of Embossing aluminum metal panel is also because the surface of the aluminum plate has a protective film layer, and the performance is also very good. It can ensure the structural quality and life expectancy by virtue of the good performance of the material to promote stability. At the same time as the application is realized, it can also rely on the surface pattern to have a good standard in terms of slip resistance, etc., to meet some practical needs. Therefore, the realization of the wide application of the patterned aluminum plate is also partly due to its rich characteristics, good performance and good practicability, which can meet a variety of use needs.