stucco aluminium roofing foil sheet
Guide :
The main advantages of stucco aluminium roofing foil sheet : (1) Excellent thermal insulation effect. The solar radiation absorption coefficient (normal total radiation emissivity) of the stucco aluminium roofing foil sheet coiled material f
The main advantages of stucco aluminium roofing foil sheet:
(1) Excellent thermal insulation effect. The solar radiation absorption coefficient (normal total radiation emissivity) of the stucco aluminium roofing foil sheet coiled material for the roof is 0.07, and there is very little radiation heat. Design and installation according to a certain scheme can effectively reduce heat radiation, heat conduction and heat convection, so as to achieve the ideal heat preservation and energy saving effect.
(2) Good water and moisture resistance. . The unique sealing design of the stucco aluminium roofing foil sheet can effectively prevent the penetration of moisture. While playing the role of heat insulation, it also provides an excellent waterproof and vapor barrier to enhance the water and air tightness of the building and prevent the occurrence of thermal convection.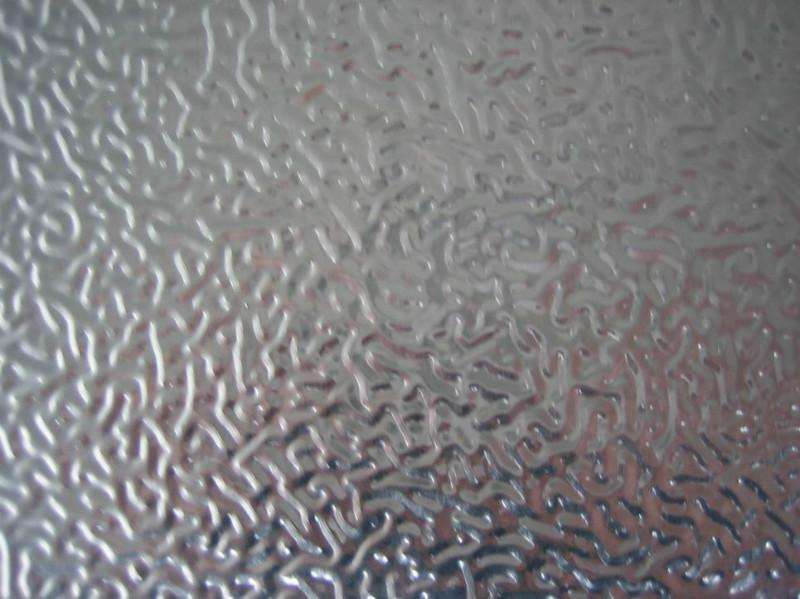 (3) Extremely high tensile strength. Practice has proved that when the tensile strength of the material reaches 600N / 50mm, it can fully meet the requirements of complex roof construction. The longitudinal strength of the aluminum foil coil can reach 650N / 50mm, which is not easy to be damaged during the construction process.
(4) Easy installation and construction, saving labor costs. The conventional specifications of aluminum foil coils are 1.2m * 50m, 1.2m * 40m.
(5) The stucco aluminium roofing foil sheet protective layer for the roof can effectively prevent the aging of the aluminum foil and increase the service life of the material.
(6) The stucco aluminium roofing foil sheet layer for the roof not only increases the strength of the material, makes it difficult to break in a complex construction environment, but also greatly increases its barrier properties, so that the material has better thermal insulation function.
 
Application of stucco aluminium roofing foil sheet
The stucco aluminium roofing foil sheet can be applied to civil residential villas, business offices and industrial plants. When applied to the roof, it can greatly reduce the heat input in summer, thereby reducing the energy consumption of the entire building, that is, reducing the use rate of air conditioning, enjoying the happiness brought by low-carbon residences, thereby maintaining a more comfortable living and working surroundings.