Hemisphere Embossing Aluminum heat shield
Guide :
Alloy: 3003 3004 3105 1050 1060 Temper: O H14/H24 Specifications and parameters: width 1000mm, thickness 0.2mm~1.0mm, length: sheet or coil. Hemisphere Embossing Aluminum heat shield : suitable for the production of various automobile engine
Alloy: 3003 3004 3105 1050 1060 Temper: O H14/H24
Specifications and parameters: width ≤1000mm, thickness 0.2mm~1.0mm, length: sheet or coil.
Hemisphere Embossing Aluminum heat shield: suitable for the production of various automobile engine heat shield stamping parts, heat shield parts, engine heat insulation board, automobile water tank, exhaust pipe heat insulation board components, etc. The products have finally served in Guangzhou Automobile, Volkswagen, Ford, JAC, GM and other vehicles.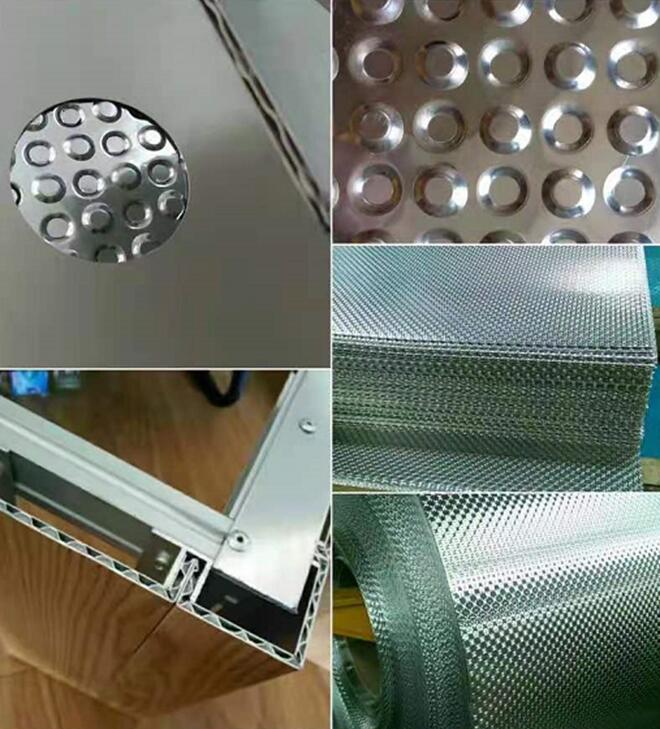 Hemisphere Embossing Aluminum heat shield for heat insulation and heat dissipation of automobile engine and exhaust pipe, for automobiles, embossed heat-insulating aluminum sheet for engine compartment.
Various patterns such as large balls, small balls, and single-sided balls are available. The sizes of the spherical patterns are different, and samples are available.
The surface of the Hemisphere Embossing Aluminum heat shield

presents a small spherical pattern, just like small pearls, so this aluminum sheet can become a pearl-shaped pattern aluminum sheet. Mainly used in outer packaging. The appearance is more beautiful. Due to the special pattern, the strength of this aluminum plate is much higher than other pattern series. Mainly used in automobile exhaust pipe protective covers, the usual thickness of the product is generally 0.2-1.0mm thickness, the material is 1050 1060, and the state is 0 state.