Embossed aluminium foil suppliers
Guide :
Press out embossed aluminium foil ,the aluminum foil used for embossing is plain foil with thickness less than 0.05mm (see aluminum foil production) or paper mounting aluminum foil with thickness less than 0.012mm (see composite aluminum foi
Press out embossed aluminium foil,the aluminum foil used for embossing is plain foil with thickness less than 0.05mm (see aluminum foil production) or paper mounting aluminum foil with thickness less than 0.012mm (see composite aluminum foil), and colored or printed embossed aluminium foil is also used. Aluminum foil should be annealed and softened before embossing. The plain foil is allowed to have small wave, roll marks and wrinkles.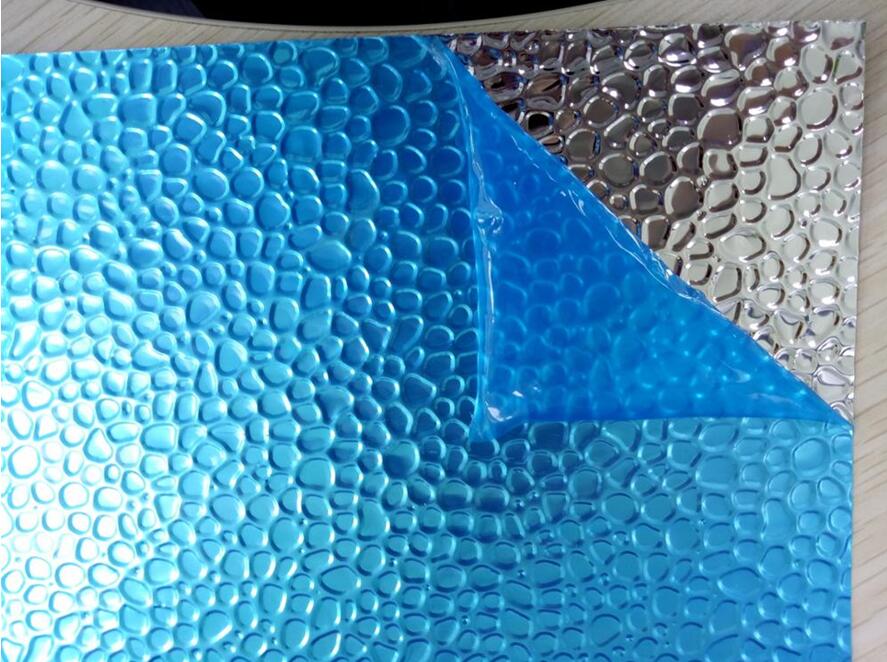 Embossed aluminium foil details:
Alloy: 1060 1100 1200 3003 8011 8079
Status: O h18
Thickness: 0.2-1.0 (mm)
Width:1200mm
 
 
The embossed aluminium foil is pressed by a pair of rotating rollers. One roller is a hard steel roller with pattern, the other is a large diameter paper roller or rubber roller with great toughness and elasticity. In order to make the pattern clear on the aluminum foil, the paper roller should be flexible and moderate, and the paper roller should be properly moistened before embossing.