embossed metal wall panels
Guide :
Embossed metal wall panels are made of various embossed patterns and colors, with embossed aluminum sheet on the surface and polyurethane composite in the middle. The embossed aluminum sheet produced by Henan Signi Aluminum Co., Ltd. is use
Embossed metal wall panels are made of various embossed patterns and colors, with embossed aluminum sheet on the surface and polyurethane composite in the middle. The embossed aluminum sheet produced by Henan Signi Aluminum Co., Ltd. is used to manufacture embossed metal wall panels.The surface is made of orange peel, diamond, dot embossing, and the pattern is beautiful. After embossing, it can be coated with PE / PVDF or anodized. Welcome to inquire.
 
Embossed metal wall panels sheet
Alloy:1060, 1100, 3003,
Temper: O, h18, H24,
thickness: 0.2-1.0 (mm),
width: 1220 mm.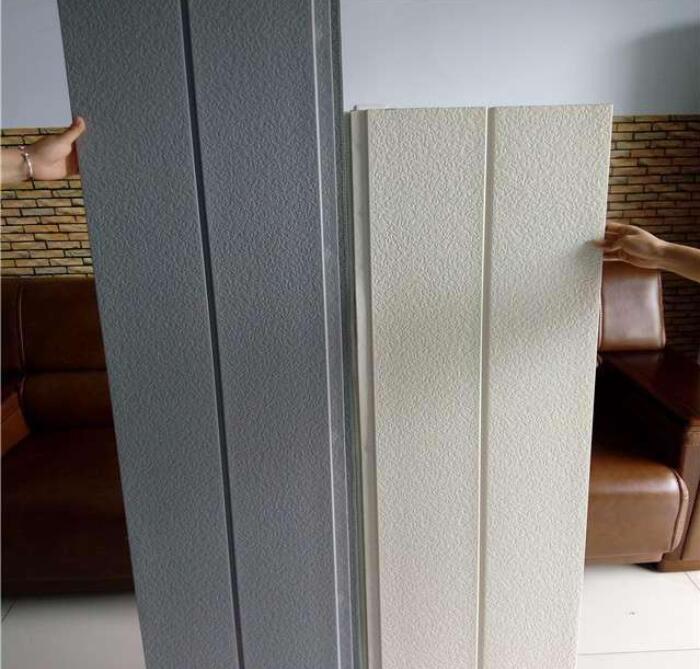 Advantages of embedded metal wall panels:
1. Exterior wall insulation industry in building exterior wall
The problems such as cracking, falling off, short service life and long construction period are solved
2. Building decoration industry
The construction is fast and easy to master, with many patterns and colors and long service life, which can replace aluminum plastic plate and aluminum veneer
3. Housing light steel industry
Matching with the steel structure, the construction is fast, rain proof, breathable, anti cracking and anti-seismic
4. Environmental protection and sanitation, mobile housing industry
Installation and structure match, not easy to be damaged in moving, excellent cost performance
5. Box transformer industry
Strong pollution resistance, strong decoration, more colors, small ads are not easy to paste
6. Sound insulation and silencing
No pollution, many colors, no dust, aging resistance (uneven surface, scattered sound)