Stucco embossed aluminum
Guide :
Introduction of Stucco embossed aluminum The Stucco embossed aluminum is an aluminum product that is formed on the surface by calendering based on the aluminum plate. The Specifications of Stucco embossed aluminum : Thickness: 0.8-12mm Width
Introduction of Stucco embossed aluminum
The Stucco embossed aluminum is an aluminum product that is formed on the surface by calendering based on the aluminum plate.
 
The Specifications of Stucco embossed aluminum:
Thickness: 0.8-12mm
Width: 900—1900mm
Material: 1050/1060/3003/3105/5052 etc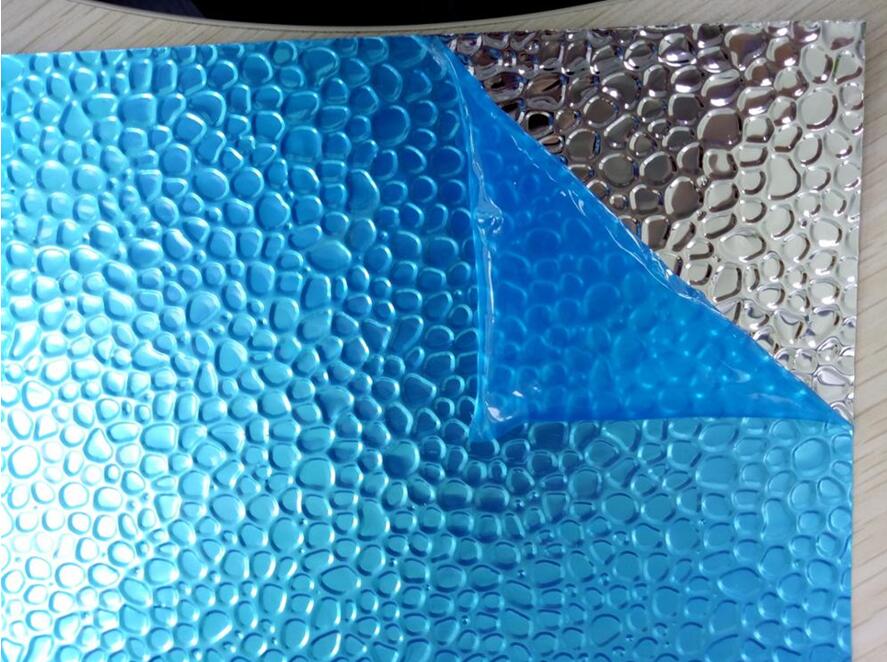 Features of Stucco embossed aluminum
Stucco embossed aluminum, which improves its hardness and abrasion resistance, can reach 250-500 kg / mm2, good heat resistance, hard anodized film melting point up to 2320k, excellent insulation, and breakdown voltage resistance up to 2000v The Stucco embossed aluminum has enhanced corrosion resistance, and will not corrode for thousands of hours in ω = 0.03nacl salt spray. There are a large number of micropores in the thin layer of the oxide film, which can absorb various lubricants, which is suitable for manufacturing engine cylinders or other wear-resistant parts. The micropores of the film have strong adsorption ability and can be colored into various beautiful colors. Non-ferrous metals or their alloys (such as aluminum, magnesium and their alloys)
 
Application of Stucco embossed aluminum
1. Lighting
2.Solar reflector
3. Building appearance
4. Interior decoration: ceiling, wall, etc.
5, furniture, cabinets
6.Elevator
7, signs, nameplates, luggage
8. Car interior and exterior decoration
9, interior decorations: such as photo frames
10. Household appliances: refrigerator, microwave oven, audio equipment, etc.